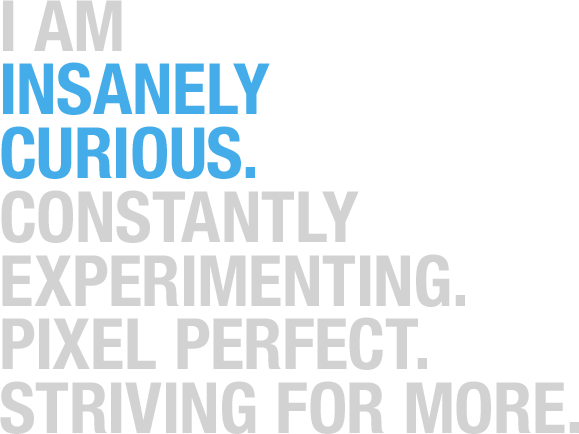 This is the portfolio of Michael Caporale, a designer who studied Multimedia and Game Design at Loyola Marymount and the DigiPen Institute of Technology, with nine years experience participating in creative and Agile development teams in demanding commercial environments.
I am a passionate designer who tries to bring more to every experience. With a breadth of skills and  professional exposure to projects ranging from e-commerce websites to online social games, I truly understand the importance of human interaction with a digital moment, and do my best to make it special.
Personally, I'm an avid reader, gamer, artist and health nut. I also play the drums... loudly.
As hackneyed as it may sound, I am a team player. I want to contribute and make a positive difference for the folks who write my paycheck. I love meeting driven people, so if you're in the Seattle-area give me a holler. Otherwise, please reach out on LinkedIn or Twitter.